Skip to product information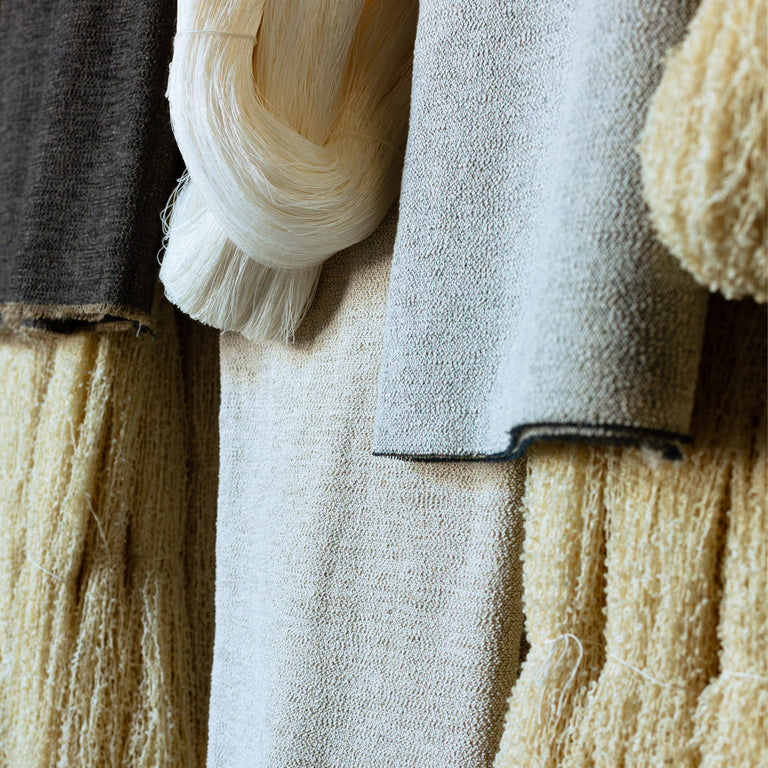 Inspiration:
How textiles are made matters. We twist our boucle yarn from cotton sourced in America.
73% Cotton, 20% Linen, 7% Viscose
V: N/A inches / H: N/A inches
A non-allergenic environmentally conscious stain repellant finish
Care & maintenance instructions can be found

here.
Care & Maintenance
PERFORMANCE

Our performance fabrics are treated with a non allergenic, environmentally conscious stain repellent finish for easy care, while maintaining a luxurious hand.

• Clean liquid spills quickly with a dry, clean, absorbent cloth. Gently blot (don't rub) immediately. No rinsing needed.

• If any residual spot remains, remove any excess debris from the surface. Flush the soiled area liberally with warm water then blot with a dry, clean, absorbent cloth. Change towel surface frequently and avoid brushing. Repeat until the spot has been removed

• For difficult stains, follow steps above, then mix 2-3 drops of mild dishwashing liquid with a cup of water. Gently work the solution into the area, wait a minute and blot with a clean, dry, absorbent cloth. Repeat until the spot has been completely removed.
After cleaning, rinse thoroughly with warm water and blot to remove any soap residue. Soap not rinsed properly from the fabric may cause staining.

For general maintenance, these fabrics can be professionally cleaned. Steam cleaning is not recommended.